Our caregivers are there to provide safety and comfort.
With Cardinal Home Care services, seniors can remain independent while enjoying the security and comfort of their own homes for as long as safely possible. We excel in Senior Home Care, 24-Hour Home Care, Alzheimer's & Dementia Home Care, Post-Surgery Care, Companion Care, and Personal Care at Home.
Cardinal Home Care provides exceptional home care services in Arlington, Alexandria, Leesburg, Reston, Herndon, Manassas, Ashburn, Falls Church, McLean, Fairfax Virginia and the surrounding communities.
Cardinal Home Care provides 24-hour home care services, with compassionate caregivers so you have the peace of mind knowing your loved ones are safe.
We work hard to provide excellent service. Learn what sets us apart from the rest. Our mission, vision, values and training have allowed us to shine above the rest.
Now that you're ready to find out more about our senior home care solutions in Fairfax VA, fill out our form, and let's chat about your senior care needs!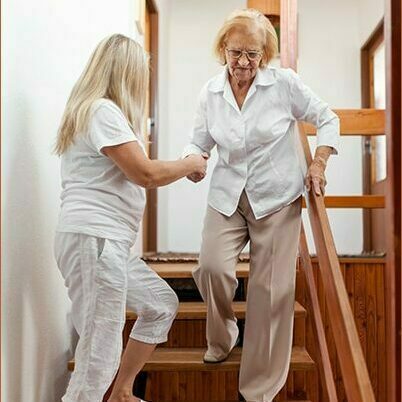 Cardinal Home Care can improve your loved one's quality of life by providing safe and compassionate, one-on-one 24-hour care in Fairfax VA, and the surrounding areas.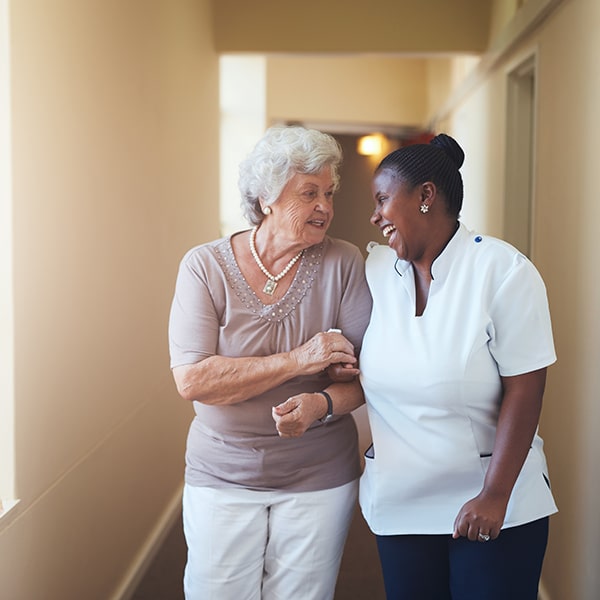 Companion care helps seniors enjoy life by engaging with them in activities they love. Having a companion makes them feel more connected and secure in their daily lives.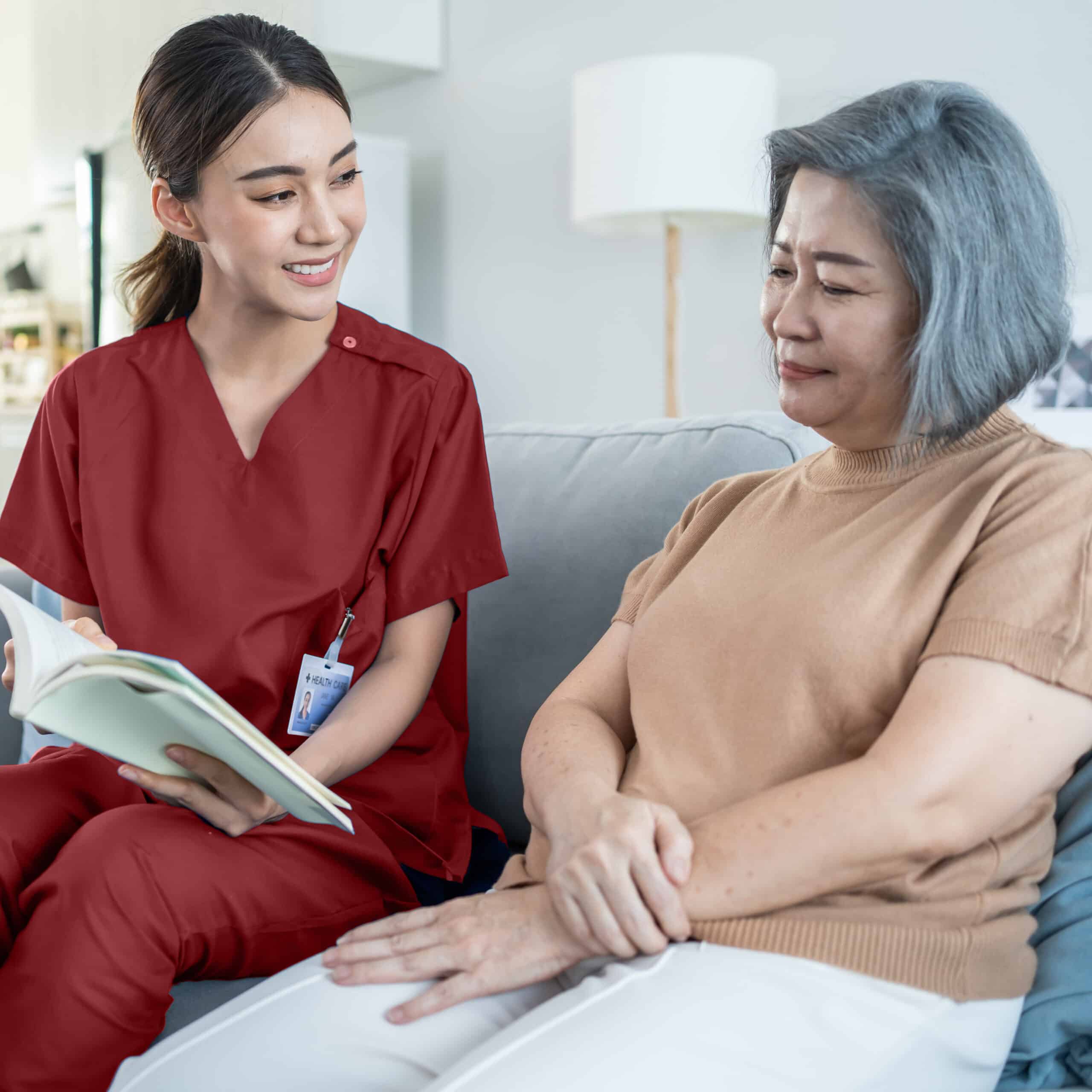 Seniors with Dementia will benefit from Cardinal Home Care's services, and extend their time living in their own homes, which can bring familiarity and comfort.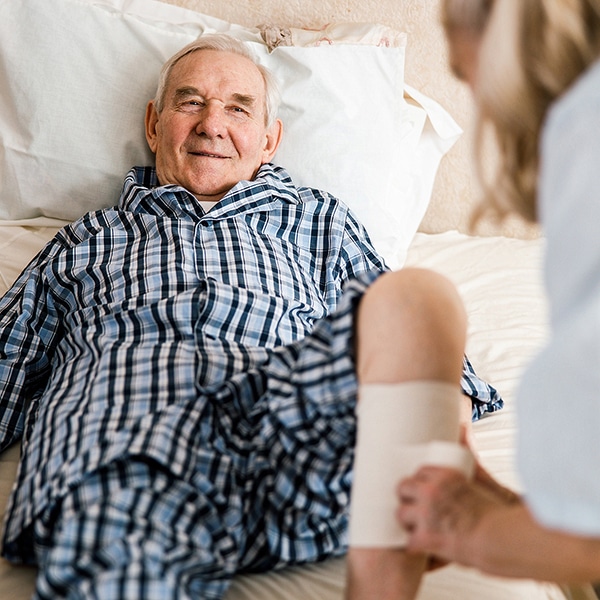 Learn more about how our caregivers are standing by and ready to help your loved one make as smooth a hospital-to-home transition as possible.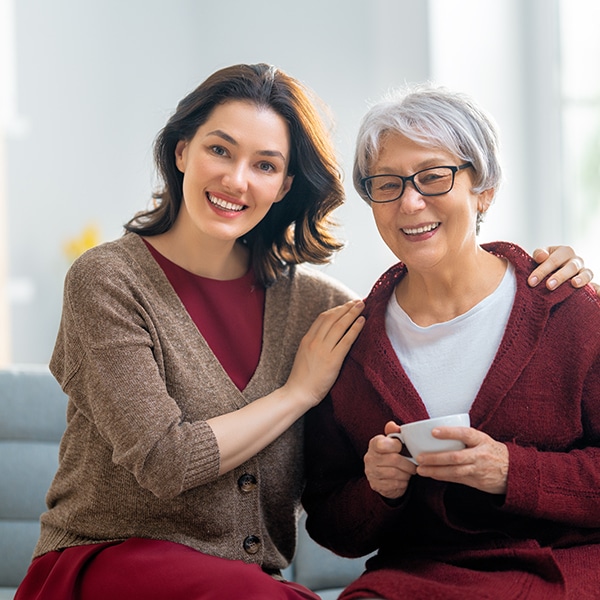 Need help with personal care? Click to learn more about personal care options like bathing, dressing, hair care, and more. We're ready to help!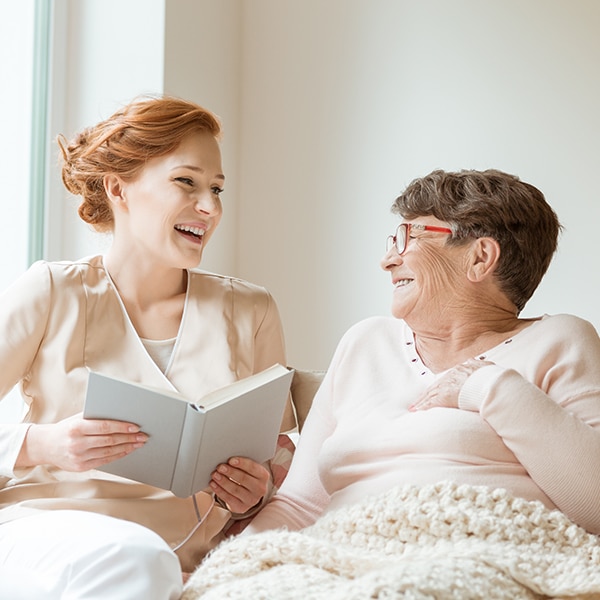 We can improve quality of life by providing compassionate, one-on-one 24-hour care in Fairfax VA and the surrounding areas.
You're in good hands with Cardinal Home Care.
Cardinal Home Care was an enormous help to my family when things were very rough. Dale was extremely friendly, easy to talk to, and thoughtful. He helped guide us through the process of starting in home care. No brush offs from receptionist, never struggling to remember who we were, and always concerned about how to help. We were beyond blessed to have Adjoua help care for my mom. I knew my mom was taken care of when Adjoua was there. She was so sweet and gentle with mom, always getting a smile out of her and a few hundred dance parties. Mom asked her to move in!
-Mandy H.
Cardinal Home Care has been amazing! Cannot say enough good things about the owner, Dale – he is one of the most communicative, caring and effective people our family has worked with over the past 5 months. He has personally been involved with each of his caregivers, his client and their family, always open for a phone call, he's responsive to our requests and has literally made numerous trips to see my mom and assure that the communication with the caregivers and my mom is clear. His heart for the elderly is apparent in his work ethic and how he runs his business. We're so grateful we found him – personally recommended from another care agency that wasn't able to fill our time/location request.
-Susan H.
Why Choose Cardinal Home Care?
At Cardinal Home Care, we provide compassionate and professional home care services for seniors of all physical conditions and cognitive abilities. If you or a loved one is recovering from an illness, injury, recent surgery, living with a chronic disability, or just dealing with the natural process of aging, our dedicated caregivers are here to help.
Services are provided throughout Northern Virginia at personal residences, hospitals, nursing homes, assisted living facilities or wherever you or your loved one resides. Services are available for a few hours a day to 24-hour live-in care. We assure you peace of mind that your loved one is getting the highest level of care possible, with experienced, caring and compassionate caregivers.
Our goal is to be the premier provider of professional caregiving services by offering exceptional customer service, quality caregivers, and compassionate care. Our clients are our priority!
Personal Care: We offer seniors the ability to remain in their homes and not move into a facility, which is often a very emotionally difficult decision for a family to make. We provide non-medical services such as bathing and dressing, fall prevention, and medication reminders. In addition, our fully vetted, professional, licensed caregivers provide the warmth and compassion all seniors need.
Dementia Care: Changes in memory and cognitive function affect not only the person who has been diagnosed with Alzheimer's disease or dementia, but it also affects family members and loved ones. Often, the primary caregiver is a spouse or family member who doesn't realize the toll full-time caregiving can place on their physical and mental well-being. Our caregivers can provide the assistance you need whether for just a few hours or for a full day.
Companionship: This is a great way to keep seniors engaged. Isolation and loneliness are challenges older adults often experience when they choose to age in place. Companions spend time with seniors playing cards, going to the senior center, doing puzzles, or just sitting and chatting! Our goal is to provide companionship and assist older adults in maintaining connections within their community.
We believe our company and approach to clients and employees is unique in many ways. We invite you to look through our website and call us if you have any questions!