Home Care in Alexandria, VA
Contact Us About Home Care in Alexandria
When you fill out this form you can expect a friendly phone call and email from one of our professional home care staff. We will answer your questions about in-home care.
About Alexandria Home Care Services
Cardinal Home Care Services offers a range of services tailored to seniors' unique needs, including help with daily tasks, non-medical care, and companionship.
Cardinal Home Care provides unparalleled senior care in Alexandria, and offers customized in-home care plans for daily chores and specialized healthcare needs, respecting the dignity of the elderly.
Choosing Cardinal Home Care means choosing reliability, expertise, and a personal touch, with a highly skilled team dedicated to serving seniors in Alexandria with dignity and respect.
 Cardinal Home Care is a home care agency that provides comprehensive services, including physical assistance, emotional support, and companionship and specializes in offering assistance for unique health conditions such as dementia, Alzheimer's, physical disabilities, and end-of-life care.
Understanding Senior Home Care
Home care in Alexandria by Cardinal Home Care, LLC is a compassionate approach that caters to the unique needs of seniors. It enables them to maintain their independence while receiving the assistance they require.
Cardinal Home Care, located in Alexandria, Virginia, goes above and beyond to provide unparalleled senior care in the comfort of your own home.
With Cardinal Home Care, seniors can experience a high quality of life in familiar surroundings.
The personalized care plans offered by Cardinal Home Care encompass everything from daily chores to specialized healthcare needs.
This level of detail-oriented planning and empathetic service respects the dignity of the elderly.
Cardinal Home Care is the trusted choice for seniors and their families in Alexandria. It offers a superhero-like service, swooping in to provide unparalleled senior care.
The dedication and commitment of Cardinal Home Care make it a reliable and compassionate home care service.
Choosing an In-Home Care Provider
When you're on the hunt for a top-notch provider, it's crucial to consider factors like reliability, expertise, and a warm personal touch.
As you navigate the various options for senior home care in Alexandria, it's important to find a service that can meet the unique needs of your loved one.
Cardinal Home Care understands the intricacies of senior care. They embody a compassionate approach, focusing on individualized attention and care plans.
Their team is highly skilled, ensuring seniors receive the best possible care. In addition, reliability is key.
You want a provider you can trust to consistently deliver quality care. Cardinal Home Care is dedicated to serving others, providing seniors in Alexandria with the dignified, quality home care they deserve.
No matter what type of in-home senior care is needed, there are experienced professionals who can provide quality services that will help keep elderly individuals safe and independent in their own homes. 
Whether they need round-the-clock supervision or just a few hours of assistance each week, seniors have many options when it comes to selecting the right home care provider for them. With personalized plans tailored to meet individual needs and preferences, seniors can maintain independence while still receiving the support they need at home.
Providing Senior Home Care in Fairfax, Arlington, Alexandria, Leesburg, Reston, Herndon, Manassas, Ashburn, Falls Church, McLean, and surrounding areas.
Senior Home Care in Alexandria VA
What if your loved ones could receive high-quality care right within the comfort of their own homes?
Cardinal Home Care makes this possible for seniors in Alexandria, Virginia and beyond. They offer a broad range of services, from help with daily tasks, non-medical care, to companionship, all tailored to meet each senior's unique needs.
Their team of skilled care professionals don't just deliver care, they build relationships, ensuring the elderly not only live but thrive in the comfort of their homes.
They're not limited to Alexandria, their exceptional elder care services extend to Arlington, Leesburg, Reston, Herndon, among others.
Cardinal Home Care's commitment to turning the golden years into a comfortable and peaceful experience has made them a trusted choice for senior home care in the region.
The journey to finding the right care for your senior loved one begins here, where home is not just a place, but a feeling of comfort and peace.
What sets us apart from other agencies is our commitment to client care. Read more about our mission, vision and values!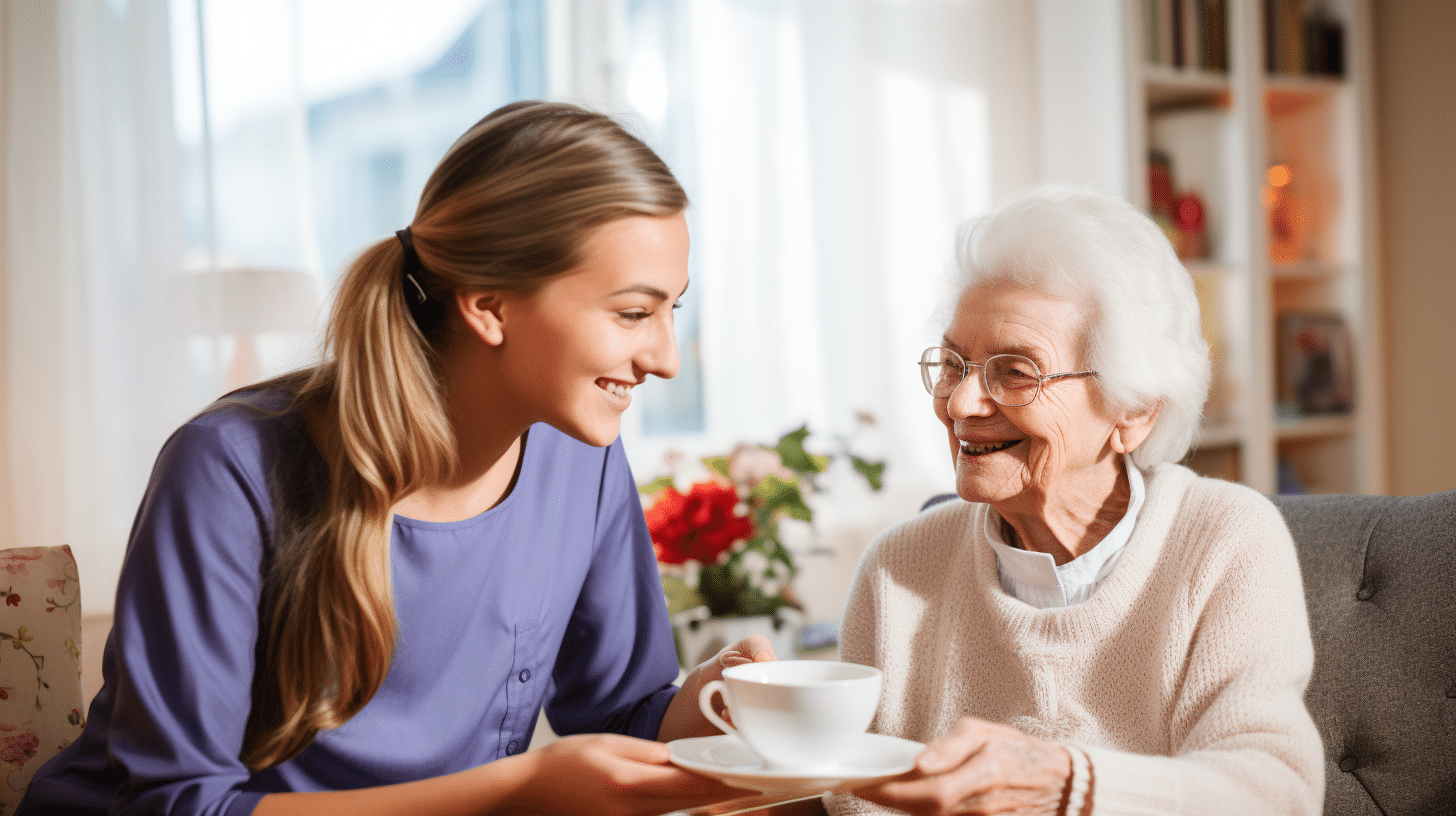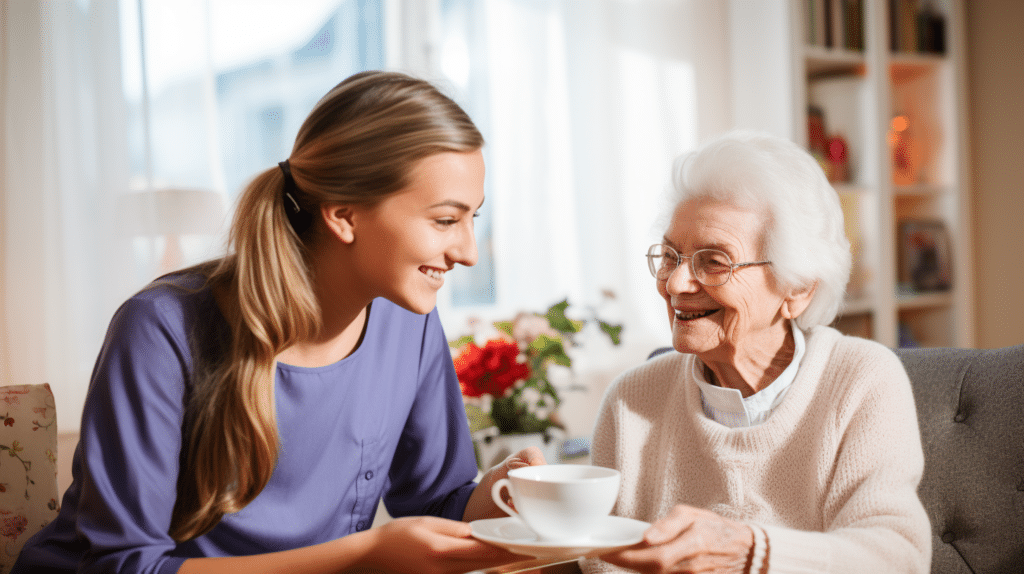 Safety Measures with Home Care in Alexandria
Ensuring one's well-being isn't just about physical health; it's also about creating a haven of safety that wraps around them like a comforting quilt.
Cardinal Home Care, a trusted provider of senior home care in Alexandria, Virginia, understands this philosophy and implements it into their care plans. They are committed to ensuring seniors live in a safe, secure environment, free from hazards that could lead to accidents or injuries.
Their trained caregivers are equipped with essential knowledge about fall prevention, emergency response, and maintaining a clean, organized home. They don't only provide personal care, but also ensure that every corner of the home is safe.
Cardinal Home Care's focus on safety measures is a testament to their dedication in serving seniors with compassion and expertise.
Read the kind words from previous clients. Our testimonials help families discover how dedicated we are to customer satisfaction.
Comprehensive Senior Care Services
Cardinal Home Care doesn't just scratch the surface, they dive deep providing a full spectrum of services tailored to meet every unique need.
Offering in-home care in Alexandria, their well-rounded approach ensures that seniors not only receive physical assistance but also emotional support and companionship.
Understanding that each senior has different needs, Cardinal Home Care formulates individual care plans that include daily activities, medication reminders, and transportation to appointments.
Their comprehensive services look beyond just healthcare, they also provide assistance with daily chores such as meal preparation, laundry, and housekeeping.
With a focus on enhancing the quality of life, Cardinal Home Care is truly committed to serving the seniors in Alexandria, delivering personalized care with empathy, dignity, and respect.
Considering home care in the Fairfax VA area? Learn how we can help your aging loved one live their best life in the safety of their home.
Specialized Assistance for Seniors in Alexandria
Beyond simply meeting daily needs, Cardinal Home Care in Alexandria, Virginia is also equipped to offer specialized assistance tailored to unique health conditions. They understand that every senior has different health needs, and their staff is trained to provide customized care with empathy and respect.
For seniors with dementia or Alzheimer's, they provide cognitive stimulation, safety supervision, and compassionate companionship.
For those with physical disabilities or post-surgery recovery, they offer mobility assistance, physical therapy support, and personalized exercise plans.
For seniors needing end-of-life care, they provide comfort, emotional support, and palliative care assistance.
Every care plan is meticulously crafted and adapted to ensure that seniors not only receive the care they need but also feel valued, comfortable, and secure in their own homes.
Cardinal Home Care provides 24-hour home care, with compassionate caregivers that promote safety and happiness.  This gives you peace of mind knowing your loved ones are covered.
Community Involvement
Your loved ones aren't just clients to us, they're part of our extended family and community – a bond we cherish and nurture. At Cardinal Home Care, community involvement is an integral aspect of our senior home care in Alexandria, Virginia.
We believe in fostering connections with our clientele beyond just providing care. We actively participate in local events and senior-centric activities, making sure our clients feel part of the community.
We work closely with local senior organizations, ensuring a beneficial network for our clients. We encourage loved ones to join in our community initiatives, promoting a sense of togetherness.
Additionally, we advocate for senior rights within the community, exemplifying our commitment towards their well-being.
Our aim is to create a comfortable, caring environment for your loved ones, where they feel valued and connected.
Benefits and Challenges for Your Loved One
While embracing the rewarding aspects of availing our services, it's essential to also acknowledge the potential hurdles you may encounter – a juxtaposition that reflects the realities of life.
Cardinal Home Care acknowledges that opting for senior home care in Alexandria, Virginia, can be a challenging decision. It's a step that necessitates a significant shift in lifestyle.
However, the benefits are many. Cardinal Home Care provides personalized care plans, ensuring that the seniors in our community live a comfortable and dignified life. Our services promote independence, improve quality of life, and provide respite for families.
Yet, change can be daunting, especially for seniors. We approach these challenges with empathy, patience, and a deep understanding of the unique circumstances that each senior faces, offering support every step of the way.
Making the Decision with a Free Consultation
Deciding to embrace a change in lifestyle can be a tough nut to crack, but remember, you're not alone in this journey. Choosing senior home care in Alexandria, Virginia, requires careful consideration and planning.
At Cardinal Home Care, we understand this process and offer support as you evaluate:
Your needs: Assessing the level of assistance required, be it daily living activities, medical care, or companionship.
Your environment: Ensuring the home is safe and secure for seniors, with necessary modifications if needed.
Your financials: Understanding the costs involved and exploring possible insurance coverage or aid programs.
Our team is dedicated to providing comprehensive and compassionate care, tailoring each plan to suit individual needs and preferences.
Trust us to help navigate this new chapter with confidence and ease.
Frequently Asked Questions About Home Care in Alexandria
Driving Directions from Alexandria to Cardinal Home Care
Alexandria
Virginia
Get on I-495 S/I-95 S in Fairfax County from N Henry St
7 min (2.0 mi)
Follow I-495 S to VA-236 W/Little River Turnpike in Annandale. Take the VA-236 W/Little River Tnpk exit from I-495 N
11 min (10.9 mi)
Continue on VA-236 W to your destination in Fairfax
17 min (6.7 mi)
Cardinal Home Care, LLC
3900 Jermantown Rd # 300, Fairfax, VA 22030