Home Care in Falls Church, VA
Contact Us About Home Care in
Falls Church
When you fill out this form you can expect a friendly phone call and email from one of our professional home care staff. We will answer your questions about in-home care.
Security and Comfort at Home with Cardinal Home Care
Creating Safe Home Environments for Seniors
Safety is a top priority at Cardinal. Their caregivers are trained in identifying potential home hazards and taking preventative measures to ensure seniors are safe at home. Whether it's fall prevention, medication management, or emergency handling, Cardinal's personalized home care plans prioritize safety while maintaining the seniors' independence.
Comfort Care: A Key Element in Cardinal Home Care Approach
Along with safety, Cardinal considers comfort care a vital aspect of their home care solutions. Cardinal ensures every senior feels comfortable, cared for, and relaxed. With a focus on enhancing comfort and minimizing pain or discomfort, Cardinal offers compassionate care, addressing physical, emotional, and spiritual needs.
Exploring Specialized Cardinal Home Care Services
What Makes 24-Hour Home Care Unique
Unlike traditional home care, 24-Hour care offers constant, round-the-clock care. This high level of care is ideal for those with serious health conditions, as it ensures safety, well-being, and companionship throughout the day and night.
Understanding Cardinal's Alzheimer's & Dementia Care
Cardinal's Alzheimer's and Dementia care programs are designed to support memory-impaired individuals and their families. Cardinal caregivers offer specialized care, including memory exercises, comfort care, and stress management, to enhance the quality of life for those with Alzheimer's or dementia.
Cardinal's Post-Surgery Care for a Speedy Recovery
Recovering from surgery can be a challenging time for seniors. Cardinal's post-surgery home care services provide all the necessary support for a speedy and stress-free recovery.
Companion Care: Tackling Loneliness Among Seniors
Cardinal Companion Care addresses the emotional needs of seniors, combating loneliness and depression. Beyond providing physical support, these caregivers can engage seniors in various activities, promote social interaction, and form meaningful connections.
Personal Care: Ensuring Everyday Comfort for Seniors at Home
Cardinal's personal care offers help with daily tasks like bathing, dressing, grooming, and medication reminders, ensuring seniors can comfortably navigate their everyday life at home.
Choosing an In-Home Care Provider
When you're on the hunt for a top-notch provider, it's crucial to consider factors like reliability, expertise, and a warm personal touch.
As you navigate the various options for senior home care in Leesburg, it's important to find a service that can meet the unique needs of your loved one.
Cardinal Home Care understands the intricacies of senior care. They embody a compassionate approach, focusing on individualized attention and care plans.
Their team is highly skilled, ensuring seniors receive the best possible care. In addition, reliability is key.
You want a provider you can trust to consistently deliver quality care. Cardinal Home Care is dedicated to serving others, providing seniors in Falls Church with the dignified, quality home care they deserve.
No matter what type of in-home senior care is needed, there are experienced professionals who can provide quality services that will help keep elderly individuals safe and independent in their own homes. 
Whether they need round-the-clock supervision or just a few hours of assistance each week, seniors have many options when it comes to selecting the right home care provider for them. With personalized plans tailored to meet individual needs and preferences, seniors can maintain independence while still receiving the support they need at home.
Providing Senior Home Care in Fairfax, Arlington, Alexandria, Leesburg, Reston, Herndon, Manassas, Ashburn, Falls Church, McLean, and surrounding areas.
Understanding Home Care Services in Falls Church
The Importance of In-Home Care Services for Seniors
As our loved ones grow older, meeting their daily needs becomes increasingly complex. It's an inevitable life phase that presents multiple challenges for both the seniors and their family members. Addressing these needs at home fosters a life-enhancing experience for seniors, and this is where home care providers come in. By leveraging the support of professional caregivers, seniors can live safe, independent, and fulfilling lives in the comfort of their homes. Cardinal Home Care customizes care plans and provides free consultation for all families.
An Embodiment of Excellence in Home Care Solutions
Offering a holistic approach to home care, Cardinal Home Care sets the bar high for service excellence in Northern Virginia. Cardinal Home Care understands the unique needs of seniors, providing tailored solutions that match their lifestyles, health condition, and preferences. Their professional caregivers are committed to promoting independence, dignity, and quality of life for seniors within the safe and familiar surroundings of their homes.
What sets us apart from other agencies is our commitment to client care. Read more about our mission, vision and values!
Maintaining Independence with Cardinal Home Care
The Role of Cardinal in Promoting Independent Living for Seniors
Cardinal plays an instrumental role in fostering independent living for seniors. Their comprehensive home care includes daily life assistance, ensuring seniors can accomplish daily tasks like cleaning, dressing, and meal preparation with minimum or no help. Through personalized assistance and emotional support, Cardinal empowers seniors to live active, self-sufficient lives while nurturing their independence.
The Impact of Home Care on the Psychological Well-being of Seniors
Home care services significantly contribute to the psychological well-being of seniors. Remaining independent in their familiar environment can boost their morale, reduce stress, and elevate their mental health. Cardinal's sensitive and compassionate approach fosters emotionally enriching relationships, facilitating a positive environment at home.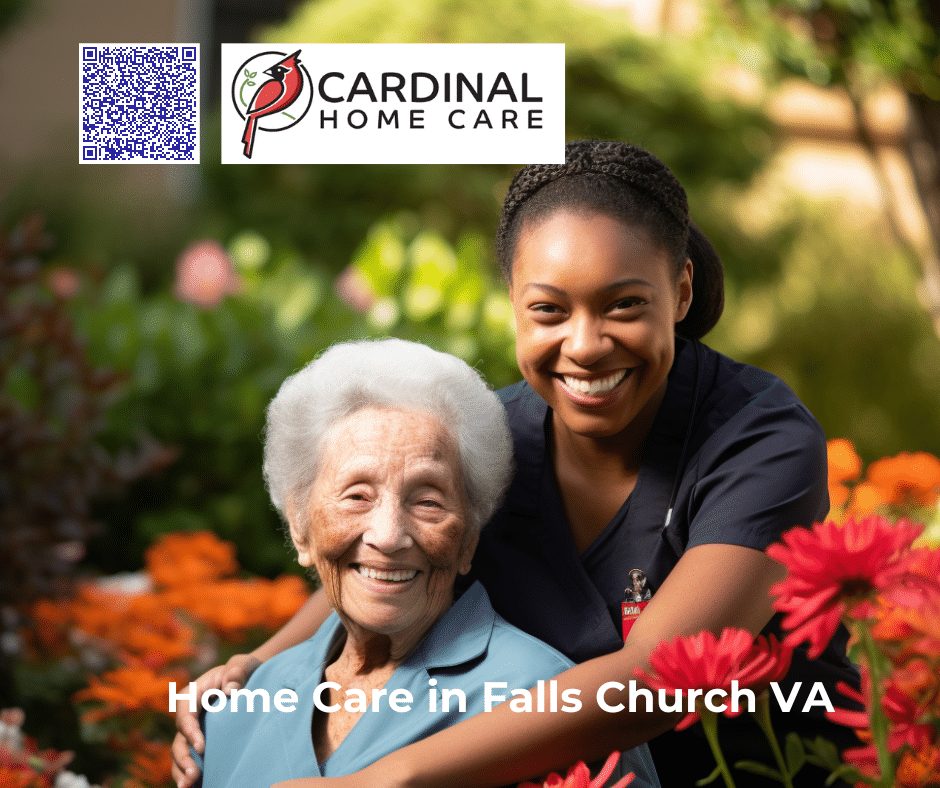 Personalized Care Planning Approach
Initial assessment and care planning process
At Cardinal Home Care, the care planning process begins with a comprehensive assessment to understand the care recipient's needs and preferences. This helps in devising a personalized care plan catering to those needs.
Involving family members in care decisions
Family involvement is integral to the care planning process. After all, who better understands the senior than their loved ones? Their insights help in crafting an effective care plan.
Re-assessments and modification of care plans
Care requirements may change over time. Regular reassessments and revisions are hence crucial to keep the care plan updated and effective.
Trained and Trustworthy Caregivers
Selection and training process for caregivers
Cardinal Home Care meticulously selects its caregivers, ensuring they possess the necessary skills, empathetic nature, and passion for providing quality care. Rigorous training is provided to them to handle any situation they may encounter.
Ensuring trust and security through background checks
Thorough background checks are conducted to ensure the safety of care receivers. This promotes trust and peace of mind amongst seniors and their families.
Creating a bond between the caregiver and the care receiver
Quality caregiving goes beyond completing tasks; a strong bond between the caregiver and the senior is crucial. It results in better understanding, thus improving the quality of care provided.
Read the kind words from previous clients. Our testimonials help families discover how dedicated we are to customer satisfaction.
Comprehensive Senior Care Services
Cardinal Home Care doesn't just scratch the surface, they dive deep providing a full spectrum of services tailored to meet every unique need.
Offering in-home care in Falls Church, their well-rounded approach ensures that seniors not only receive physical assistance but also emotional support and companionship.
Understanding that each senior has different needs, Cardinal Home Care formulates individual care plans that include daily activities, medication reminders, and transportation to appointments.
Their comprehensive services look beyond just healthcare, they also provide assistance with daily chores such as meal preparation, laundry, and housekeeping.
With a focus on enhancing the quality of life, Cardinal Home Care is truly committed to serving the seniors in Falls Church, delivering personalized care with empathy, dignity, and respect.
Considering home care in the Fairfax VA area? Learn how we can help your aging loved one live their best life in the safety of their home.
Cardinal Home Care: The Top Choice for Senior Care in Falls Church
Why Cardinal is Preferred for Senior Home Care in Falls Church
In Falls Church, Cardinal Home Care is recognized for its commitment to exemplary senior home care services. By understanding the unique needs of each senior, Cardinal offers personalized care solutions that enhance the quality of life for seniors and give peace of mind to their families.
Testimonials from Families in Manassas
Words from the people of Ashburn, reflect the exceptional care they have received from Cardinal. Families express immense gratitude for the unmatched compassion, professionalism and dedication shown by the Cardinal's caregivers.
The Future of Senior Home Care with Cardinal
As Cardinal continues to grow, it remains firmly committed to its mission of enhancing the quality of life for seniors. Cardinal envisions a future where senior home care is not just a service, but a way of life that upholds dignity, promotes independence, and fosters well-being.
Becoming a Part of Falls Church's Cardinal Home Care Family
Joining the Cardinal Home Care Family means entrusting your loved ones with caregivers who are more than professionals. They are companions who treat each senior with respect, compassion, and understanding. If you're in Ashburn and are considering home care services for your loved ones, Cardinal is here to guide your path and redefine your perception of senior home care.
With Cardinal Home Care services, seniors can remain independent while enjoying the security and comfort of their homes for as long as safely possible. They lead the way in providing superior Senior Home Care, 24-Hour Home Care, Alzheimer's & Dementia Home Care, Post-Surgery Care, Companion Care, and Personal Care at home in Manassas.
Cardinal Home Care provides 24-hour home care, with compassionate caregivers that promote safety and happiness.  This gives you peace of mind knowing your loved ones are covered.
Frequently Asked Questions About Home Care in Falls Church
Driving Directions from Falls Church to Cardinal Home Care
Falls Church
Virginia
Get on I-66 W in Arlington from Lawton St, N Washington St, Langston Blvd. and Washington Blvd
5 min (1.3 mi)
Follow I-66 W to Chain Bridge Rd in Oakton. Take exit 60 from I-66 W
9 min (8.5 mi)
Take Jermantown Rd to your destination in Fairfax
5 min (2.3 mi)
Cardinal Home Care, LLC
3900 Jermantown Rd # 300, Fairfax, VA 22030