Senior Home Care Services
At Cardinal Home Care, we provide compassionate and professional home care services for seniors of all physical conditions and cognitive abilities. If you or a loved one is recovering from an illness, injury, recent surgery, living with a chronic disability, or just dealing with the natural process of aging, our dedicated caregivers are here to help. Our ultimate goal is to ensure that our clients achieve the best quality of life and to empower individuals to achieve their highest level of social, physical, emotional, and spiritual maturity.
Services are provided throughout Northern Virginia at personal residences, hospitals, nursing homes, assisted living facilities or wherever you or your loved one resides. Services are available for a few hours a day to 24-hour live-in care. We assure you peace of mind that your loved one is getting the highest level of care possible, with experienced, caring and compassionate caregivers. Our goal is to be the premier provider of professional caregiving services by offering exceptional customer service, quality caregivers, and compassionate care. Our clients are our priority!
At Cardinal Home Care, we understand that each individual's needs are unique. That's why our team of experienced caregivers is dedicated to providing the best possible care for each client. We strive to create a safe and secure environment that allows elderly adults to remain independent and preserve their dignity. Our caregivers provide customized plans tailored to meet the specific needs of each individual.
Our mission is to empower seniors by offering reliable, compassionate homecare services that promote independence and quality of life. Our friendly staff will work with you one-on-one to develop a custom plan that meets your needs while allowing you the freedom you desire.
Definition of In-Home Senior Care
Do you ever wonder if in-home senior care makes a difference when it comes to providing elderly citizens with the support they need? The answer is an unequivocal yes. In-home senior care is an essential part of maintaining health and independence for seniors, allowing them to stay in the comfort and familiarity of their own home while receiving quality medical care.
Senior home health services provide a range of activities that are tailored to meet the needs of the individual. 
In addition to these basic tasks, caregivers can assist with more complex issues such as memory loss or mobility issues. It's important that seniors receive personalized services that address their specific needs. When done correctly, in-home senior care can improve quality of life significantly by helping seniors remain independent for longer periods of time.
Types of Home Care Available
When it comes to choosing the right senior in-home care services, there are a variety of options available.
From full-time live-in care, to part-time support, these services can be tailored to meet an elderly person's needs.
For seniors who need assistance with daily tasks like dressing and grooming, personal care services are available. These services may include help with bathing, dressing, grooming and other activities of daily living.
No matter what type of in-home senior care is needed, there are experienced professionals who can provide quality services that will help keep elderly individuals safe and independent in their own homes. 
Whether they need round-the-clock supervision or just a few hours of assistance each week, seniors have many options when it comes to selecting the right home care provider for them. With personalized plans tailored to meet individual needs and preferences, seniors can maintain independence while still receiving the support they need at home.
Providing Senior Home Care in Fairfax, Arlington, Alexandria, Leesburg, Reston, Herndon, Manassas, Ashburn, Falls Church, McLean, and surrounding areas.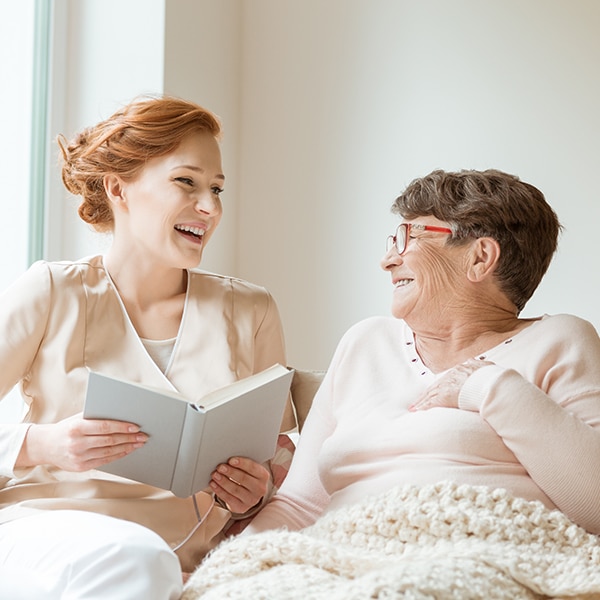 Seniors can benefit greatly from the services provided by a senior home care agency. With the assistance of a home health care provider, seniors can stay in their own homes longer and enjoy greater independence.
The main benefits of senior home care include:
Improved Quality of Life:
Mental and emotional support

Functional assistance

Social engagement
Health Benefits:
Medication management

Reduced risk of hospitalization or ER visits

Improved nutrition

Assistance with mobility challenges
Senior home care services have become increasingly popular as more people recognize the numerous benefits it offers older adults. With these services in place, seniors can remain independent and enjoy a better quality of life in the comfort of their own homes.
What sets us apart from other agencies is our commitment to client care. Read more about our mission, vision and values!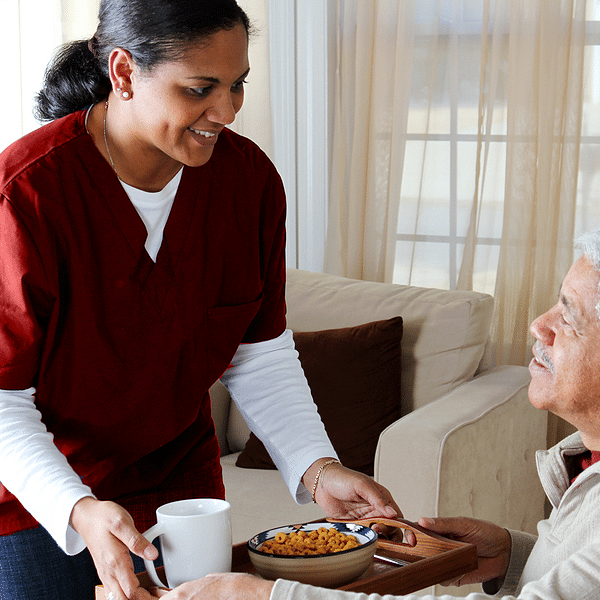 Mental Health Benefits of Senior Home Care
Senior home care services provide numerous mental health benefits for seniors. With the right support, seniors can be better equipped to manage their physical and emotional needs as they age. It's important to note that these services are tailored to each individual's specific needs, providing a personalized plan of care that can help them stay connected with their family and community.
Having someone in the home who is familiar with the senior's routine can also help reduce stress levels. 

The presence of a caregiver brings comfort and security, allowing seniors to enjoy more independence while still having access to the resources they need. 

This kind of support helps promote healthy lifestyle habits and encourages social interaction, which are both essential for maintaining good mental health.
Caring for an elderly loved one at home can be challenging, but it doesn't have to be overwhelming when you have the right support system in place. Senior home care services offer customized care plans that can make all the difference in ensuring your loved one has a safe and comfortable lifestyle as they age. With the proper assistance, seniors can maintain their emotional wellbeing while living life on their own terms.
Read the kind words from previous clients. Our testimonials help families discover how dedicated we are to customer satisfaction.
Are Home Care Services Available On Weekends?
When it comes to caring for a loved one, weekends can be especially challenging. With the hustle and bustle of weekday activities, it can be difficult to find the time to take care of them properly. Fortunately, home care services are available on weekends, providing relief and peace of mind to those who can't always be there in person.
Finding the right home care provider is an important decision that requires research and consultation with your loved one's doctor or health care team. From deciding on a budget to determining what type of services will best fit their needs – taking the time to explore all of your options is essential for ensuring that your loved one receives the highest level of care possible. With careful consideration and professional help, caring for a loved one on weekends doesn't have to be overwhelming or stressful.
Considering home care in the Fairfax VA area? Learn how we can help your aging loved one live their best life in the safety of their home.
Choosing a Home Care Provider
Now that you've explored the different in-home care options available, it's time to start looking for the right provider. Choosing a senior home care services provider is an important decision and one that should not be taken lightly. Here are some tips for choosing the best home health agency for your loved one's needs:
Work with Cardinal Home Care!

Talk to us about your current senior care needs and ask questions. We have answers.

Do your research:

Take the time to look into different home care providers and read reviews from past clients. You can also ask family or friends if they have any recommendations.

Ask questions:

When speaking with potential providers, make sure to ask plenty of questions about their experience, availability, and any other relevant information.

Check credentials

: Make sure to check that the home health agency is licensed and insured. This will help ensure that your loved one will receive quality care from a qualified professional.

Discuss fees:

Be sure to discuss all fees upfront so you know exactly what you're paying for before committing to a senior care home health agency.
It is important to remember that choosing a home care provider is a very personal decision and there is no "correct" answer when it comes to selecting the right provider for your loved one's needs. Everyone's situation is unique and finding the right fit takes time and effort, but doing so can make all the difference when it comes to providing quality care for your loved one.
Cardinal Home Care provides 24-hour home care, with compassionate caregivers that promote safety and happiness.  This gives you peace of mind knowing your loved ones are covered.