Home Care in Leesburg, VA
Contact Us About Home Care in Leesburg
When you fill out this form you can expect a friendly phone call and email from one of our professional home care staff. We will answer your questions about in-home care.
Understanding the Need for Senior Home Care in Leesburg
There's an ever-growing aging population in Leesburg, making the need for senior home care more vital than ever before.
Differentiating between medical and non-medical home care needs
It's crucial to understand that senior home care can be medical or non-medical. In-home medical care often includes health monitoring and administering medication. Non-medical home care, on the other hand, involves assistance with daily tasks like bathing, cleaning, or meal preparation.
The importance of companionship and personal care
Beyond physical care, in-home caregivers provide companionship, a vital aspect of holistic care for seniors who may feel isolated or disconnected. Additionally, personal care services such as grooming and bathing help seniors maintain their dignity and self-esteem.
Considerations when choosing in-home care services
When choosing a home care service, consider factors such as expertise, cost, caregiver qualifications, and the agency's reputation. Check for credentials, reviews, and ask for referrals.
Choosing an In-Home Care Provider
When you're on the hunt for a top-notch provider, it's crucial to consider factors like reliability, expertise, and a warm personal touch.
As you navigate the various options for senior home care in Leesburg, it's important to find a service that can meet the unique needs of your loved one.
Cardinal Home Care understands the intricacies of senior care. They embody a compassionate approach, focusing on individualized attention and care plans.
Their team is highly skilled, ensuring seniors receive the best possible care. In addition, reliability is key.
You want a provider you can trust to consistently deliver quality care. Cardinal Home Care is dedicated to serving others, providing seniors in Leesburg with the dignified, quality home care they deserve.
No matter what type of in-home senior care is needed, there are experienced professionals who can provide quality services that will help keep elderly individuals safe and independent in their own homes. 
Whether they need round-the-clock supervision or just a few hours of assistance each week, seniors have many options when it comes to selecting the right home care provider for them. With personalized plans tailored to meet individual needs and preferences, seniors can maintain independence while still receiving the support they need at home.
Providing Senior Home Care in Fairfax, Arlington, Alexandria, Leesburg, Reston, Herndon, Manassas, Ashburn, Falls Church, McLean, and surrounding areas.
Comprehensive Senior Home Care Solutions in Leesburg
Our friendly neighbors in Leesburg might be interested to hear that there's a comprehensive senior home care solution right at their doorstep. Cardinal Home Care, specializing in a variety of non-medical in-home care options, provides invaluable services such as companionship, personal care, and even specialized dementia home care. It's the perfect solution for seniors who treasure their independence and wish to continue living comfortably in their own homes.

With Cardinal Home Care, each day brings an opportunity to learn something new, while simultaneously enjoying the familiar comforts of home. Stick around, they're eager to take you further through the benefits and specifics of comprehensive senior home care services in Leesburg. 
What sets us apart from other agencies is our commitment to client care. Read more about our mission, vision and values!
Significance of Independence for Seniors at Home
Physical and emotional benefits of staying in a familiar environment
Remaining in a familiar environment such as their home allows seniors to maintain a sense of normalcy and comfort. It enhances their emotional wellness and can often result in improved physical health due to reduced stress.
The role of home care in promoting independence
In-home care services enable seniors to stay independently at home. From help with daily tasks to transportation and meal preparation, in-home caregivers provide the necessary support for seniors to continue living comfortably at home.
Overcoming age-related challenges with in-home care
Age-related challenges like mobility issues or memory problems can be effectively managed with the help of in-home care services, keeping seniors safe and improving their quality of life.
Comprehensive Services Offered by Cardinal Home Care
Detailed look into companionship services
Companionship services at Cardinal Home Care involve caregivers providing emotional support, conversation, assisting with hobbies, and participating in social activities. These services aim to decrease isolation, improve moods, and stimulate mental activity.
Exploring the process and benefits of personal care
Personal care services focus on aiding with daily tasks such as bathing, dressing, toileting, and eating. It empowers seniors to maintain their regular routines without struggling or facing risks of injury.
Understanding the special care needs for dementia patients
Caring for seniors with dementia goes beyond routine care. Cardinal Home Care provides tailored services that cater to dementia patients, offering specialized activities to support cognitive function and managing various behaviors and symptoms associated with dementia.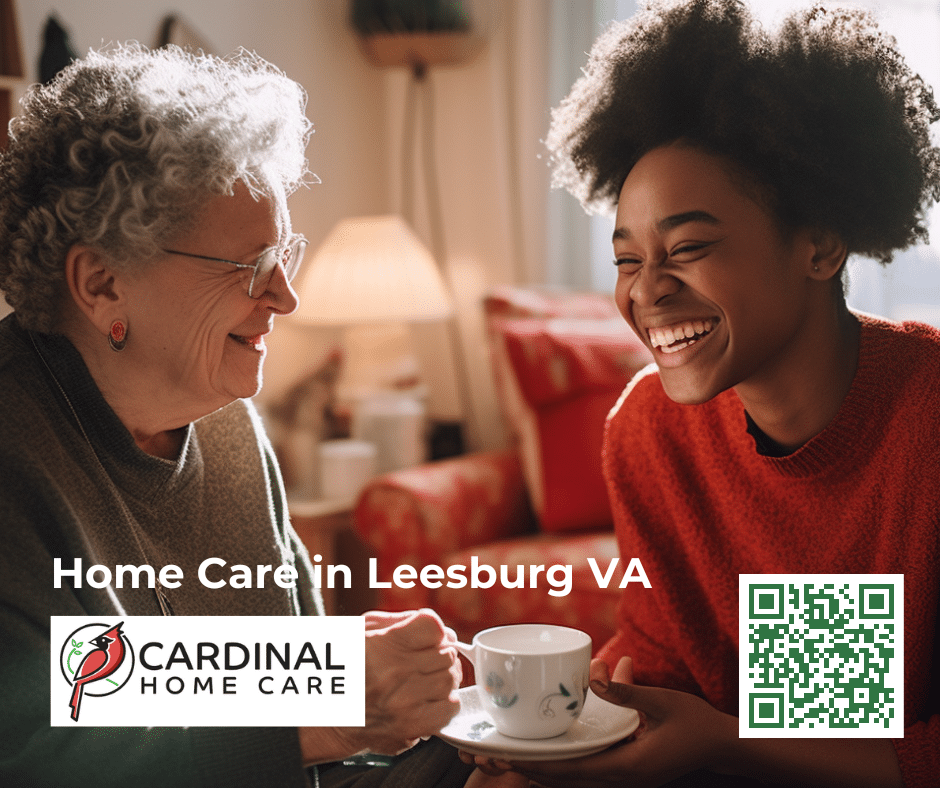 Personalized Care Planning Approach
Initial assessment and care planning process
At Cardinal Home Care, the care planning process begins with a comprehensive assessment to understand the care recipient's needs and preferences. This helps in devising a personalized care plan catering to those needs.
Involving family members in care decisions
Family involvement is integral to the care planning process. After all, who better understands the senior than their loved ones? Their insights help in crafting an effective care plan.
Re-assessments and modification of care plans
Care requirements may change over time. Regular reassessments and revisions are hence crucial to keep the care plan updated and effective.
Trained and Trustworthy Caregivers
Selection and training process for caregivers
Cardinal Home Care meticulously selects its caregivers, ensuring they possess the necessary skills, empathetic nature, and passion for providing quality care. Rigorous training is provided to them to handle any situation they may encounter.
Ensuring trust and security through background checks
Thorough background checks are conducted to ensure the safety of care receivers. This promotes trust and peace of mind amongst seniors and their families.
Creating a bond between the caregiver and the care receiver
Quality caregiving goes beyond completing tasks; a strong bond between the caregiver and the senior is crucial. It results in better understanding, thus improving the quality of care provided.
Read the kind words from previous clients. Our testimonials help families discover how dedicated we are to customer satisfaction.
Comprehensive Senior Care Services
Cardinal Home Care doesn't just scratch the surface, they dive deep providing a full spectrum of services tailored to meet every unique need.
Offering in-home care in Leesburg, their well-rounded approach ensures that seniors not only receive physical assistance but also emotional support and companionship.
Understanding that each senior has different needs, Cardinal Home Care formulates individual care plans that include daily activities, medication reminders, and transportation to appointments.
Their comprehensive services look beyond just healthcare, they also provide assistance with daily chores such as meal preparation, laundry, and housekeeping.
With a focus on enhancing the quality of life, Cardinal Home Care is truly committed to serving the seniors in Leesburg, delivering personalized care with empathy, dignity, and respect.
Considering home care in the Fairfax VA area? Learn how we can help your aging loved one live their best life in the safety of their home.
Specialized Assistance for Seniors in Leesburg
Beyond simply meeting daily needs, Cardinal Home Care in Leesburg, Virginia is also equipped to offer specialized assistance tailored to unique health conditions. They understand that every senior has different health needs, and their staff is trained to provide customized care with empathy and respect.
For seniors with dementia or Alzheimer's, they provide cognitive stimulation, safety supervision, and compassionate companionship.
For those with physical disabilities or post-surgery recovery, they offer mobility assistance, physical therapy support, and personalized exercise plans.
For seniors needing end-of-life care, they provide comfort, emotional support, and palliative care assistance.
Every care plan is meticulously crafted and adapted to ensure that seniors not only receive the care they need but also feel valued, comfortable, and secure in their own homes.
Cardinal Home Care provides 24-hour home care, with compassionate caregivers that promote safety and happiness.  This gives you peace of mind knowing your loved ones are covered.
Financial Aspects of Home Care
Cost comparison between home care and institutions
Home care is often more affordable compared to nursing homes or assisted living facilities. Besides, the quality of care and comfort that home care offers make it a viable option.
Understanding insurance coverages
Many insurance policies cover in-home care services. It's important to review your insurance policy and understand the coverage for home care.
Exploring available financial assistance options
Financial assistance programs for home care services do exist. Find out about these programs, the requirements, and how to apply to help offset the cost.
Legal and Ethical Considerations in Home Care
Respecting the rights and privacy of care receivers
Ethics and legal considerations are vital aspects of home care. Care providers must respect their clients' rights, including those related to autonomy and privacy.
Understanding the potential liability issues
Liability considerations protect both caregivers and seniors. These include planning for unexpected accidents or medical emergencies, ensuring proper training of caregivers, and maintaining professional boundaries.
Promoting an ethical care relationship
Building a strong, ethical care relationship ensures that seniors receive treatment marked with respect and dignity, and it prevents exploitation and negligence.
Navigating the Challenges in Home Care
Managing difficult behaviors in dementia patients
Behavioral changes and difficulties are common in dementia patients. Caregivers need to be equipped with special techniques to handle these behaviors.
Understanding and addressing caregiver burnout
Caregiving can be demanding leading to caregiver burnout. It is important to recognize the signs and devise ways to address it, such as respite care or counseling.
Negotiating family dynamics in caregiving
Family relationships and dynamics can influence caregiving. Open communication and resolving conflicts efficiently are crucial to ensure consistent, quality care.
Expected Outcomes with Cardinal Home Care
Improvements in quality of life indicators
With personalized and comprehensive home care, seniors can experience improvements in key quality indicators like mood, appetite, and physical strength.
Enhancing the emotional well-being of seniors
Being cared for in their own homes, seniors reap emotional benefits leading to greater happiness, reduced stress, and better mental health.
Case studies illustrating success stories
Cardinal Home Care has a robust history of helping seniors live better, more fulfilling lives. These case studies illustrate how personalized care plans have positively impacted seniors' lives.
Conclusion
Summarizing the benefits of Cardinal Home Care
With a range of comprehensive services, trained caregivers, a personalized approach, and a focus on building relationship, Cardinal Home Care stands out in providing high-quality senior home care in Leesburg.
Emphasizing the need for suitable senior care solutions
As the senior population grows, the need for quality home care solutions becomes more urgent. It's essential to find one that not only provides required services but does so with compassion and understanding.
Invitation to explore Cardinal Home Care services
Discover the difference Cardinal Home Care can make in the life of your loved ones. Explore the services and start a conversation with the team today. After all, everyone deserves high-quality care in the comfort of their own homes.
Frequently Asked Questions About Home Care in Leesburg
Driving Directions from Leesburg to Cardinal Home Care
Leesburg
Virginia
Get on VA-28 S from E Market St and VA-7 E
12 min (8.8 mi)
Follow VA-28 S and I-66 E to US-50 E in Fairfax County. Take exit 57A from I-66 E
19 min (19.1 mi)
Continue on US-50 E to your destination in Fairfax
3 min (0.8 mi)
Cardinal Home Care, LLC
3900 Jermantown Rd # 300, Fairfax, VA 22030