What are you looking for in a home care agency? Affordability? Compassionate caregivers? A positive client care experience? With numerous agencies to choose from, it is difficult to know which one will provide the best quality care for your loved one.
Cardinal Home Care launched in 2019, with the purpose of providing quality non-medical home care to seniors wishing to remain in the comfort of their homes. Dale has worked in the healthcare industry for nearly 30 years and has experience with medical practices, facility care, and home care. Over the years, he determined that keeping your loved one at home is the best possible option.
What sets us apart from other agencies is our commitment to client care. When beginning care with us, one of our client care managers will be present to introduce the caregiver and ensure it is a proper fit. We keep in touch with families to assist with scheduling and monitoring the client's needs. When you call us, you will either reach Dale or one of our dedicated office staff who is familiar with every client and caregiver. We believe in the personal touch and consider ourselves to be a leader in the home care industry.
Our non-medical home care services are provided throughout northern Virginia, from Arlington and Fairfax to Loudoun and Prince William Counties. Whether you are searching for personalized care as you recover from illness or injury, or companionship for your senior parent, Cardinal Home Care will provide the best quality care for your loved one and an unmatchable client care experience.
To be the premier provider of professional caregiving services within the areas we serve. To set the standard for professional homecare services and be the recognized leader in best practices, innovation, advocacy, and service delivery.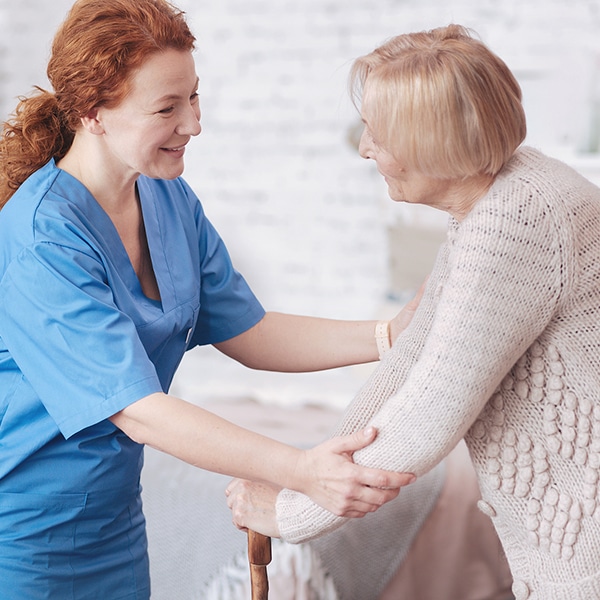 Cardinal Home Care provides 24-hour home care, with compassionate caregivers that promote safety and happiness.  This gives you peace of mind knowing your loved ones are covered.
To provide the highest quality of professional caregiving services to individuals and families in need of assistance in the environment of their choice.
Personal Care: We offer seniors the ability to remain in their homes and not move into a facility, which is often a very emotionally difficult decision for a family to make. We provide non-medical services such as bathing and dressing, fall prevention, and medication reminders. In addition, our fully vetted, professional, licensed caregivers provide the warmth and compassion all seniors need.
Dementia Care: Changes in memory and cognitive function affect not only the person who has been diagnosed with Alzheimer's disease or dementia, but it also affects family members and loved ones. Often, the primary caregiver is a spouse or family member who doesn't realize the toll full-time caregiving can place on their physical and mental well-being. Our caregivers can provide the assistance you need whether for just a few hours or for a full day.
Companionship: This is a great way to keep seniors engaged. Isolation and loneliness are challenges older adults often experience when they choose to age in place.  Companions spend time with seniors playing cards, going to the senior center, doing puzzles, or just sitting and chatting! Our goal is to provide companionship and assist older adults in maintaining connections within their community.
We believe our company and approach to clients and employees is unique in many ways. We invite you to look through our website and call us if you have any questions!
Integrity – We do what we say we are going to do when we say we are going to do it. We hold ourselves personally accountable for delivering the best possible services to clients, families, and community professionals.
Honesty – Our word is our promise. We are true to our purpose and goals.
Respect – We treat others as we expect to be treated. We take ownership of how we interact with our clients, fellow staff, and the general public.
Service – Serving others is our business. We take pride in our work and treat each and every client as if they were our only clients.
Commitment – We are committed to our work, our clients, and to our organization.
Communication – We follow through. We 'close the loop'. We are committed to clear, direct, and prompt communication. Our core values are reflected in our words.
Compassion – We genuinely care about our clients. We show compassion in regard to clients' needs, wishes, desires, values, and circumstances.
Dedication – We believe in what we do for our clients and the community. We believe in the value our services bring to those we serve.