Discover how Cardinal Home Care services in Reston can maximize independence for seniors. From senior home care to post-surgery and Alzheimer's care, our compassionate caregivers provide personalized support. Enhance the quality of life with in-home care.
If you or a loved one is seeking in-home care in Reston, this article will provide you with valuable information on the various services we offer and how they can enhance independence and overall well-being. From assistance with daily activities to emotional support and companionship, our dedicated caregivers are here to make a positive difference in the lives of seniors. Stay tuned to learn more about how in-home care can maximize independence and improve quality of life.
Wide Range of In-Home Care Services
Cardinal Home Care provides a range of specialized services that cater to the unique needs of each individual. By offering personalized care plans, qualified caregivers, comprehensive safety measures, and a collaborative approach involving family preferences, we ensure that seniors receive the care they need to enhance their quality of life and maintain their independence.
Maintaining Independence
One of the primary benefits of in-home care is the ability for seniors to maintain their independence. Many older adults value their autonomy and feel a sense of pride in being able to take care of themselves. With in-home care services, seniors can continue living in their own homes while receiving the assistance they need to remain independent. This can include help with activities of daily living such as bathing, dressing, meal preparation, and medication management.
Comfort and Familiarity
In addition to maintaining independence, in-home care also provides comfort and familiarity. Moving to a nursing home or assisted living facility can be a significant adjustment for seniors, as they leave behind the familiar surroundings of their own homes. With in-home care, seniors can continue to live in the place they know and love, surrounded by their own belongings and memories. This can greatly contribute to their overall well-being and happiness.
Reduced Risk of Infections and Illness
Another advantage of in-home care is the reduced risk of infections. Nursing homes and assisted living facilities often have a higher risk of spreading infectious diseases due to the close proximity of residents. By receiving care at home, seniors can minimize their exposure to germs and viruses, reducing the likelihood of contracting illnesses. Furthermore, in-home caregivers follow strict hygiene protocols and maintain a clean environment to ensure the health and safety of their clients.
Personalized Care
Personalized care is a key aspect of in-home care services. Each individual has unique needs and preferences, and in-home caregivers are trained to deliver personalized care that meets these specific requirements. Care plans are developed in collaboration with the client and their family to ensure that all needs are addressed. This personalized approach promotes a higher level of satisfaction and contributes to the overall well-being of the seniors in our care.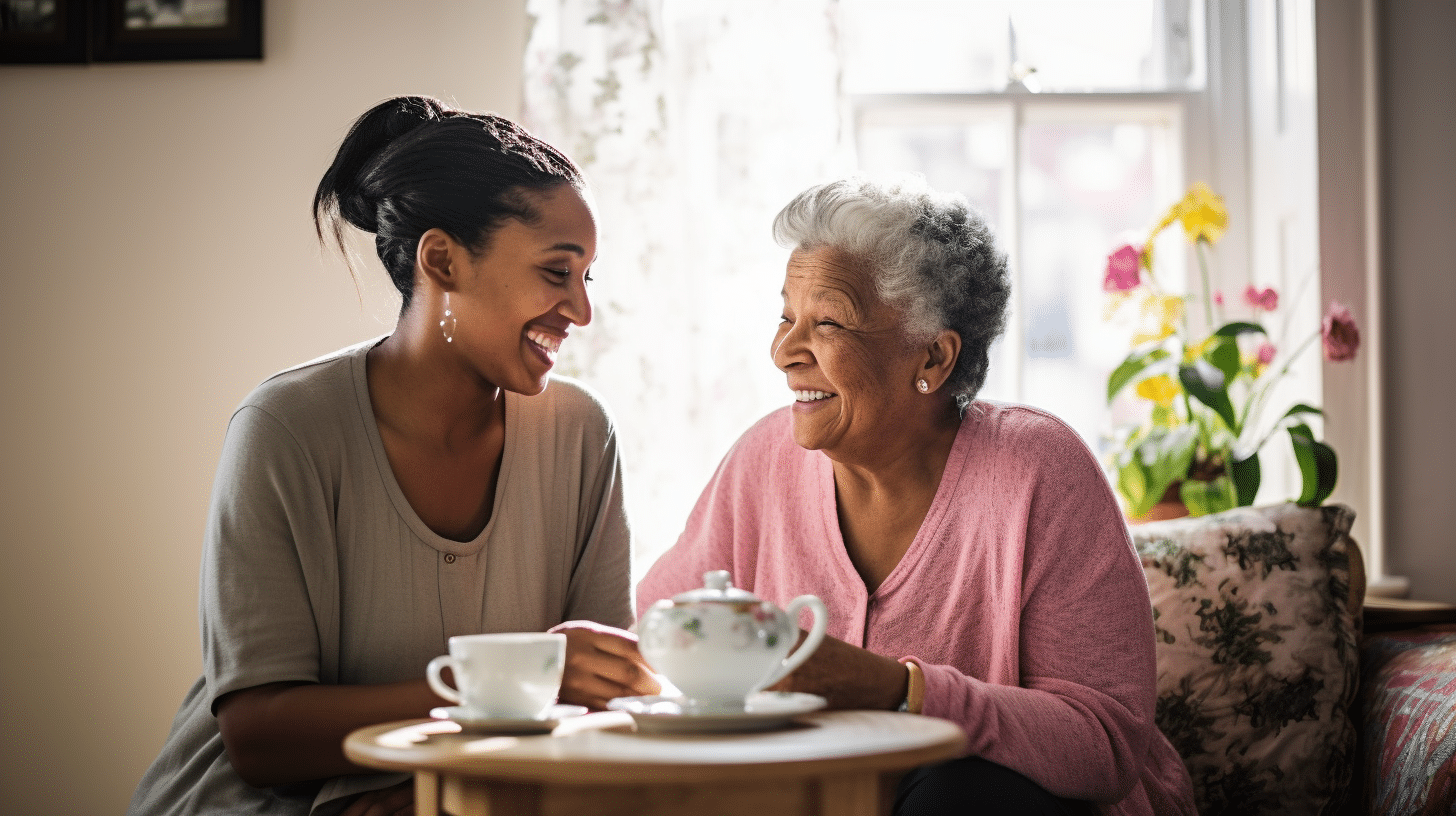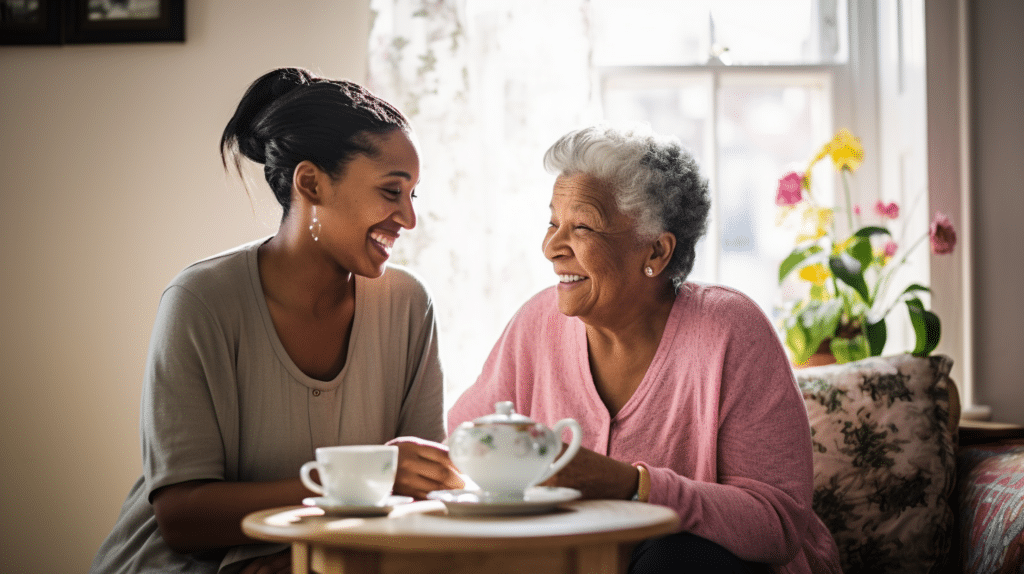 Enhancing the Quality of Life for Seniors in Reston, VA
By choosing in-home care in Reston, seniors can enjoy an enhanced quality of life. With the assistance of caregivers, they can engage in activities they enjoy, maintain social connections, and pursue their hobbies and interests. In-home caregivers provide companionship, and emotional support, and encourage seniors to remain active and independent. This holistic approach to care can greatly improve the overall quality of life for seniors.
Cardinal Home Care Services offers a wide range of services in Reston to cater to the diverse needs of seniors. Our Senior Home Care services include assistance with activities of daily living, medication management, and transportation to medical appointments. For seniors who require around-the-clock care, our 24-Hour Home Care services ensure that they receive the support they need at any time of the day or night.
For individuals living with Alzheimer's or dementia, our specialized Alzheimer's & Dementia Home Care services provide a safe and supportive environment. Our caregivers are trained to handle the unique challenges associated with these conditions and provide personalized care that promotes cognitive stimulation and emotional well-being.
Post-surgery care is crucial for a successful recovery, and our caregivers offer the necessary support to ensure seniors heal properly and regain their strength. From monitoring medication schedules to assisting with rehabilitative exercises, our caregivers are there every step of the way.
Companion care is an essential component of in-home care services. Loneliness and isolation can greatly impact a senior's well-being, and our caregivers provide companionship and emotional support. They engage in conversation, accompany seniors on outings and social activities, and help maintain social connections.
Personal care at home includes assistance with bathing, grooming, dressing, and other intimate tasks. Our caregivers approach these tasks with sensitivity and respect, ensuring the dignity and comfort of the individuals in their care.
Care Plans Tailored to Each Senior's Needs
At Cardinal Home Care Services, we understand that each individual has unique needs. That's why we offer tailored care plans that are specifically designed to address these needs. We begin with a thorough assessment of the individual's physical, emotional, and social well-being. This assessment helps us understand the level of care required and develop a customized care plan that meets those needs.
Care plans can be adjusted as necessary to accommodate changing circumstances or preferences. Our flexible scheduling allows for caregivers to be available when needed, whether it's for a few hours a day or around-the-clock care. We believe in a collaborative approach, involving the client and their family in decision-making and ensuring that their preferences and values are respected.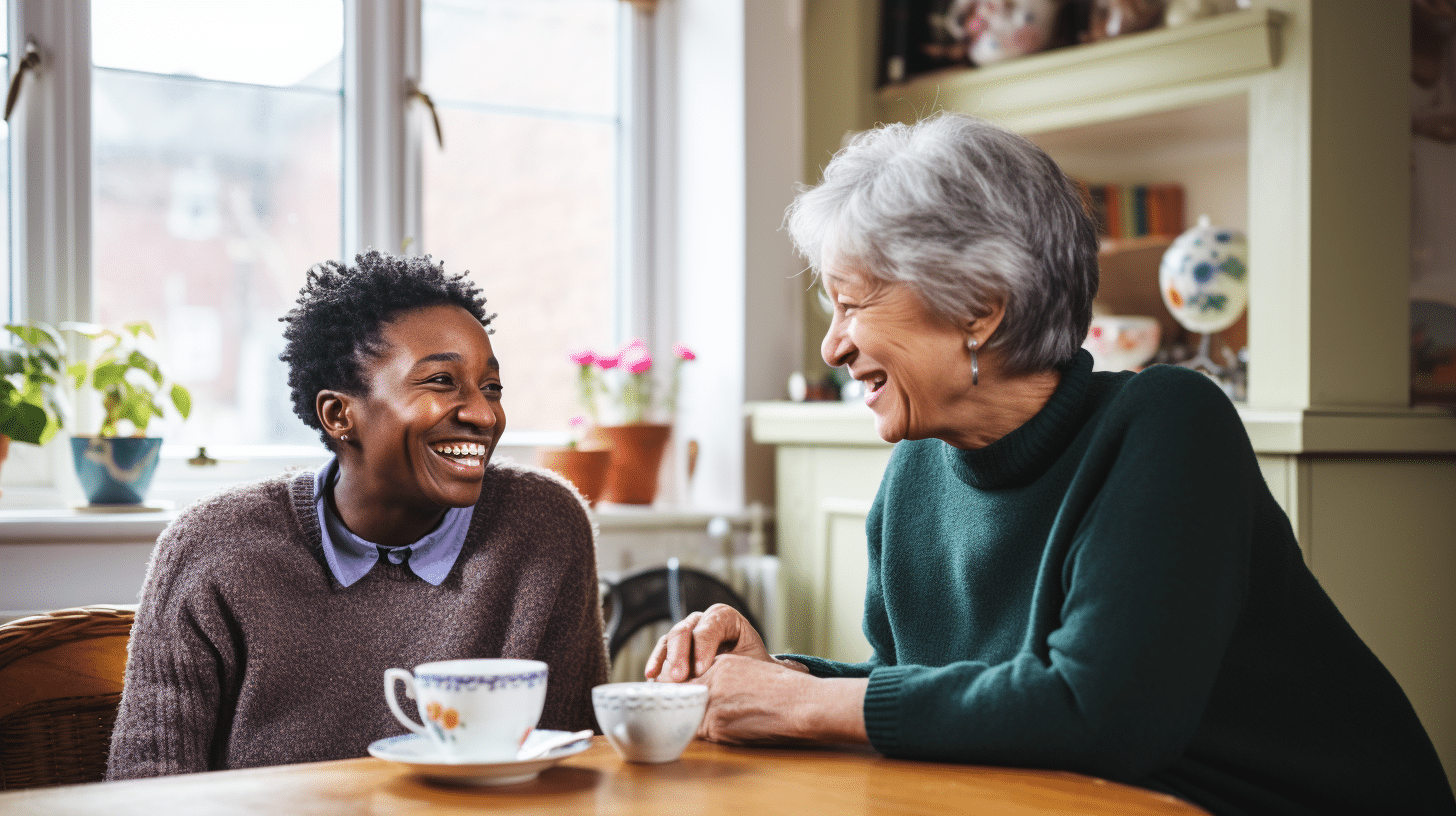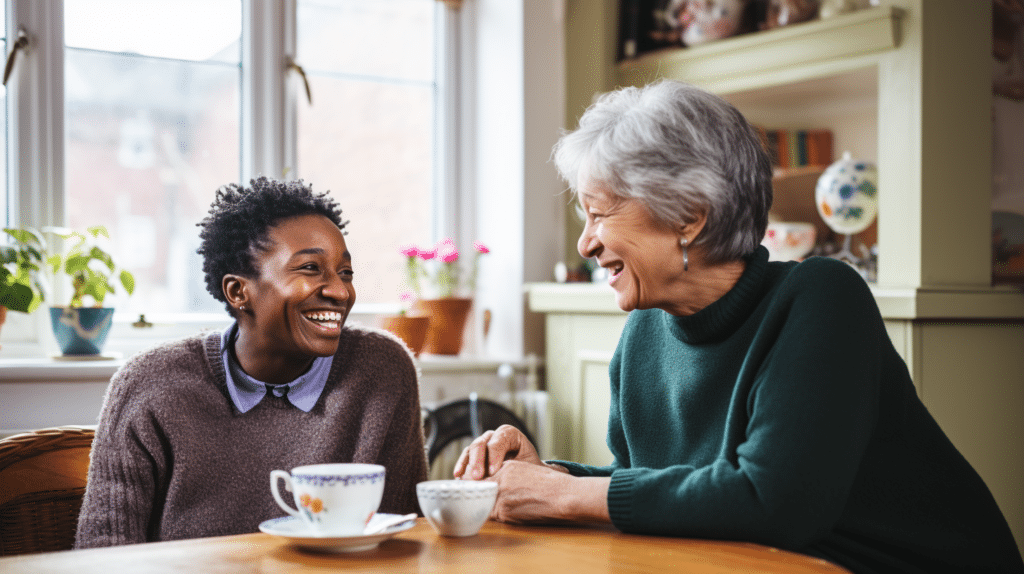 Care Professionals
All caregivers at Cardinal Home Care Services are experienced and trained professionals. We prioritize the safety and well-being of our clients, which is why we conduct thorough background checks on all caregivers. Our caregivers undergo continual training to stay updated on best practices in care delivery and to ensure they are equipped with the skills necessary to provide high-quality care.
Compassion and trust are key qualities we look for in our caregivers. We understand the importance of building a strong bond between the caregiver and the client, and our caregivers strive to create meaningful relationships based on trust and respect. We want our clients to feel comfortable and confident in the care they receive.
Safety and Fall Prevention
Safety measures are paramount in providing in-home care. Falls are a common cause of injuries among seniors, and our caregivers implement fall-prevention strategies to reduce the risk of accidents. This can include removing tripping hazards, assisting with mobility, and encouraging regular exercise to maintain strength and balance.
Medication management is another critical aspect of in-home care. Our caregivers ensure that seniors take their medications as prescribed, monitor for any side effects or interactions, and communicate with healthcare professionals as needed. This helps prevent medication errors and ensures that individuals receive the proper dosages at the correct times.
Emergency preparedness is essential for the well-being of seniors. Our caregivers are trained to handle emergency situations and are equipped with the knowledge and resources to respond promptly and effectively. This can include knowing when to call emergency services, administering basic first aid, and having a plan in place for any potential emergencies.
Family Involvement
Family involvement is highly encouraged and valued in our in-home care services. We believe in open communication and regular updates to keep family members informed about the care being provided. We make it a priority to involve family preferences in care planning and decision-making, as we recognize the importance of maintaining familial relationships and honoring the values and wishes of our clients.
Caregiver support is also available for family members who may assume caregiving responsibilities. Caring for a loved one can be physically and emotionally demanding, and caregivers often need support and guidance. We provide resources, education, and respite care to help alleviate the burden and ensure that caregivers can take care of themselves while providing care to their loved ones.
We understand that affordability is a significant consideration when choosing in-home care. Cardinal Home Care Services offers transparent pricing, ensuring that there are no hidden costs or surprises. We work with families to develop flexible payment plans that fit within their budgets and provide assistance with insurance claims and Medicaid/Medicare coverage.
In addition to our comprehensive range of services, we also provide information and resources about local support networks, senior centers, transportation services, and relevant community programs. We understand the importance of staying connected to the community and accessing the resources and activities that can enhance the overall well-being and happiness of seniors.
Conclusion
In conclusion, in-home care services in Reston offer seniors the opportunity to maintain their independence while receiving personalized care in the comfort of their own homes. Cardinal Home Care Services provides a range of specialized options, including Senior Home Care, 24-Hour Home Care, Alzheimer's & Dementia Home Care, Post-Surgery Care, Companion Care, and Personal Care at Home. With qualified caregivers, comprehensive safety measures, family involvement, and a focus on maximizing independence and enhancing the quality of life, seniors can age in place with dignity and happiness. Contact Cardinal Home Care Services to learn more about our services and how we can support your loved ones in Reston.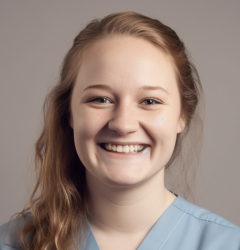 Latest posts by Cardinal Home Care Staff
(see all)