Explore the essential guide to senior home care in Arlington, and learn how services like Cardinal Home Care combat the challenges of aging for a happier, healthier life.
Have you ever thought about the challenges the elderly face as they age? It's a topic that's not often covered in conversation, but it's an important one nonetheless. The decline in physical and cognitive abilities, combined with a desire to maintain independence, can leave many seniors feeling overwhelmed and unsure of how to navigate this new phase of life. But don't worry, this article is here to shed light on the topic.
Cardinal Home Care services in Arlington provide a solution that allows seniors to age comfortably and independently in their own homes. It's an exceptional service that focuses on delivering 24-hour care, assistance for individuals with Alzheimer's and dementia, post-surgery care, companion care, and personal care. You're going to learn a whole lot about these services as we dive deeper, so prepare to be enlightened!
The professionals at Cardinal Home Care know just how important it is to preserve a sense of freedom and comfort for the elderly. This is why their services are centered around delivering care that promotes independence, ensuring that your beloved seniors can enjoy the familiar surroundings of their homes for as long as safely possible. It's not just about offering a service but creating a lifestyle that makes the challenges of aging seem a little less daunting.
Senior home care services in Arlington have built an undeniable reputation for their excellence and dedication to providing the best care possible. So if you're looking for a service that ensures all-around wellbeing for your seniors, then you're definitely in the right place. Stay tuned, there's so much more to discover.
Essential Guide to Senior Home Care in Arlington: Alleviating the Challenges of Aging
Aging is an inevitable process, and with it comes certain challenges that can sometimes make living alone difficult. Senior Home Care services in Arlington aim to alleviate these challenges, enabling seniors to live a comfortable, safe, independent life in their own homes.
Understanding the Importance of Senior Home Care
Senior home care goes beyond providing medical attention; it's about preserving dignity, maintaining a sense of independence, and improving the overall quality of life.
The Necessity of Maintaining Independence in Seniors
Just as you enjoy leading an independent life, seniors too value their freedom. In fact, maintaining this independence significantly contributes to their mental and emotional well-being. Through home care, your loved ones can continue performing their daily tasks with minimal disruption, promoting autonomy and self-initiative.
Ensuring Comfort and Security at Home
There's no place like home. This phrase holds a unique significance for the elderly, who may have spent decades in the same house. For them, it's a sanctuary filled with memories and emotions. Therefore, situating them within their own environment ensures emotional wellbeing. Home care services aim to make the home environment as safe and comfortable as possible, reducing accident risks and promoting peace of mind for both seniors and their families.
Longevity of Home Stay and its Impact on Senior Health
Home is not just a place; it's an environment that profoundly impacts an individual's happiness and health. Studies show that seniors who stay in their own homes tend to live longer, happier lives compared to those who move to nursing facilities. The familial continuity can significantly impact their cognitive health while promoting better healing and recovery.
Highlighting Cardinal Home Care and its Services
Cardinal Home Care, located conveniently in Arlington, is a provider that understands the unique needs of seniors living in their own homes.
Professionalism and Expertise in Senior Care
At Cardinal Home Care, professionalism and dedication are not just words but ways of life. Highly trained and experienced caregivers deliver top-notch home care services tailored to individual seniors' needs. From personal care to companionship, these professionals are committed to ensuring seniors are healthy, comfortable, and well-taken care of.
Offerings of 24-Hour Home Care Services
24-hour home care services are often indispensable for seniors dealing with serious health issues. The caregivers at Cardinal Home Care can provide round-the-clock services, administering necessary medical treatments, ensuring medication adherence, and assisting with domestic chores.
Specialized Care for Alzheimer's & Dementia Patients
Caring for loved ones suffering from Alzheimer's or dementia is challenging. Cardinal Home Care offers specialized care tailored to mitigate the symptoms, provide mental stimulation, manage medication, and ensure safety. With such dedicated care, you can ensure your loved ones are in safe hands.
In-Depth Look at Post-Surgery Care for Seniors
Recovery and rehabilitation are critical after surgery, and providing care at home can improve the overall healing process.
The Role of Home Care After Surgery
Post-surgery care involves managing pain, wound care, administering medication, and supporting mobility. A professional caregiver ensures all these needs are met, promoting faster recovery.
Managing Recovery and Rehabilitation at Home
A controlled, familiar environment like home is conducive for recovery and rehabilitation post-surgery. Home care services can aid with physical therapy, promote healthy nutrition, and help seniors readjust to their daily routines gradually.
Ensuring Proper Medication and Treatment Adherence
Caregivers ensure that your loved one follows doctor's orders and takes medication as required. They can also identify signs of complications or infections early and arrange for prompt medical intervention.
Insight into Companion Care
Loneliness and isolation can be detrimental to seniors' mental health and overall well-being. Companion care serves as an antidote to this pressing issue.
Alleviating Loneliness and Isolation in Seniors
Companion care offers solace to seniors who may feel lonely. Regular interaction can lead to the formation of close bonds, providing an emotional boost to seniors living alone.
Role of Companion Care in Boosting Mental Health
Companionship is a form of emotional therapy. Regular interaction with a compassionate caregiver can significantly improve seniors' mood, cognition, and overall mental health.
Inspiring Engagement and Social Interaction at Home
By encouraging participation in hobbies, local events, or walks, companion care can foster social engagement, keeping seniors mentally active and engaged.
Addressing the Challenges of Aging
Aging brings both physical and cognitive challenges. However, with proactive care, these can be addressed, helping seniors lead a happy and healthy life.
Physical Health Concerns in Older Age
From mobility to chronic illnesses, physical health concerns in seniors are diverse. Home care services can provide assistance with exercises, meal prep, medication management, and more.
Mental Health and Cognitive Function in Seniors
With age, cognitive function may decline, leading to conditions like Dementia or Alzheimer's. Specialized home care can provide mental stimulation through engaging activities, delaying cognitive decline.
Role of Home Care in Mitigating Aging Challenges
From round-the-clock medical care, and companionship to assisting with daily tasks, home care plays a pivotal role in helping seniors navigate the hurdles of aging.
Conclusion: The Future of Senior Home Care in Arlington
Given the increasing senior population, the need for home care in Arlington, like everywhere else, is likely to rise. Progressive services like Cardinal Home Care are leveraging technology and human compassion to improve the standard of senior home care, reshaping the aging in place concept, and making it a delightful reality for more and more seniors.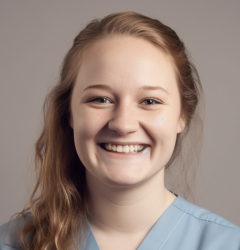 Latest posts by Cardinal Home Care Staff
(see all)